Growing numbers of communities are now seeing rates of COVID-19 cases and hospitalizations high enough to warrant indoor mask wearing and other measures to contain the virus, the U.S. Centers for Disease Control and Prevention warned Thursday. Many large cities are now considering reinstating mask-wearing measures.
According to the agency's weekly update, 13.7% of Americans now live in a neighborhood rated as a "high" community level of COVID-19, up from 4.9% of the population last week. Another 38.1 percent of Americans live in a "middle" area, and 48.2 percent live in a "low" area.
Now there are more than a dozen large counties with a population of more than one million at this "high" level:
Los Angeles County, California (population 10,039,107) Maricopa County, Arizona (4,485,414) Kings County, New York (2,559,903) Queens, New York (2,253,858) San Bernardino County
California (2,180,085) Santa Clara County, California (1,927,852) New York County, New York (1,628,706) Suffolk County, New York (1,476,601) Bronx County, New York (1,418,207) Nassau County, New York (1,356,924) Pi, Arizona Ma County (1,047,279)
The list covers most of the New York metropolitan area. State officials recently urged schools to reinstate face masks indoors to curb the spread of COVID-19 and the respiratory viruses RSV and flu. Los Angeles authorities also warned that indoor mask mandates could be reinstated if cases rise.
The updated data came as CDC officials said they had been considering a new "pan-respiratory" benchmark to measure the spread of all three viruses as a possible replacement for the community-level framework for COVID-19.
If this is included in the CDC's COVID-19 recommendations, it could mean flu and RSV cases also play a role, as the agency urges Americans to wear masks and take other precautions to avoid a possible surge to contain
overwhelm hospitals.
"Tripledemic" of flu, RSV and COVID-19 strains hospitals, worries doctors
"We have also been working on trying to develop, as rapidly as possible, metrics that would be useful at state or regional levels for being able to visualize the level of overall respiratory viral activity," the CDC's Barbara Mahon said this week at a meeting of the agency's outside advisers.
Mahon said the agency hoped the metrics would be "ready to come out soon."
"Bumpy days ahead"
While Biden administration officials say they are confident this year's surge in RSV seems to have peaked in most parts of the country, and there are early signs that flu hospitalizations may have also peaked, both remain near levels as bad as some of the worst previous seasons on record.
The pace of new COVID-19 hospitalizations has also climbed nationwide, up 13.8% from the week prior. In nursing homes this week the CDC tallied the worst rate of COVID-19 infections in residents since last February.
Roughly two in three cases are now estimated to be the BQ.1 or BQ.1.1 variants.Moderna and Pfizer say their lab data suggests their updated shots will offer added protection against these Omicron strains.
But the immune-evasive strains recently forced the FDA to bench the last available antibody treatment for COVID-19 patients.
Federal health authorities and some experts have encouraged doctors seeing vulnerable and immunocompromised patients to resort back to treatments like convalescent plasma, though they acknowledge that they can be hard to come by. Federal funding to support blood collection and boost plasma supplies earlier in the pandemic expired in 2021.
"We are seeing a clear uptick in infections of COVID pretty much in every region of the country, up about 40% over the last couple of weeks. So three challenges all arriving at the same time. There's going to be some bumpy days ahead," Dr. Ashish Jha, the White House's top COVID-19 official, told the Health Action Alliance at an event Thursday.
Jha said he urged people to seek out treatments for the disease as well as an updated COVID-19 booster.
Thanks in part to an expected slowdown in vaccinations over holiday weekends, CDC figures suggest the average pace of new COVID boosters administered has now plummeted 66% from its mid-October peak. On Wednesday, Mahon lamented the pace of shots as now "woefully slow."
Around 15.5% of adults and 34.2% of seniors now have an updated COVID booster, as of figures published Thursday. By comparison, CDC survey data estimates nearly 60% of seniors had an annual flu shot through November last year.
"The good news here is what happens, how this all plays out, how disruptive is it, how many people are going to get sick, so much of that is dependent on us," Jha added.
Protecting America's electric grid from attack | 60 Minutes Archive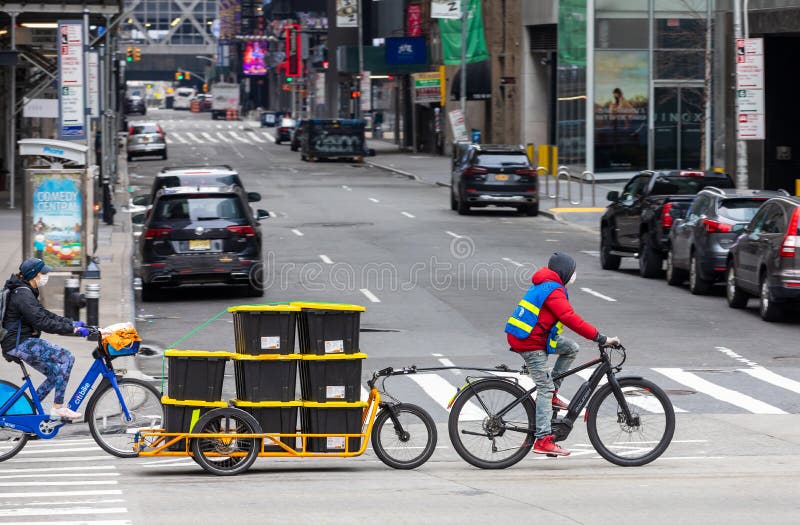 18-year-old Jaylen Smith makes history as mayor-elect of Earle, Arkansas
NASA's Artemis 1 mission to splashdown Sunday after trip around the moon
Months after most mask requirements have come to an end and many people have stopped wearing them, some of the nation's leading health experts are encouraging people to put their face masks back on – but this time, it's not just because of Covid-19.
As a triple threat of respiratory illnesses – flu, RSV and Covid-19 – sweeps the nation this holiday season, health officials are urging people to take precautions to protect themselves: get vaccinated, wash hands frequently and even mask up in certain circumstances.
"There's been a lot of attention directed to patients at higher risk of the complications of all of these illnesses – older persons, people who have any underlying illness, anyone who has immune compromise – I think, during this surge of this tridemic, if you will, there's been a lot of 'dust off your mask. Put your mask back on,' " said Dr. William Schaffner, a professor in the Division of Infectious Diseases at Vanderbilt University Medical Center and medical director of the National Foundation for Infectious Diseases.
At this phase in the Covid-19 pandemic, even with other types of respiratory viruses circulating, masking recommendations based on an individual's risk have been at the center of public health discussions, "rather than saying everyone in a community has got to put their masks back on," Schaffner said.
"I don't want to go to mandates because I think over much of the United States, you will get a lot of pushback, and people will ignore it. Public health recommendations have to be acceptable," he added.
"The notion that during these kinds of viral surges, that people at risk should be wearing masks and being more cautious seems entirely reasonable – and I add to that, particularly in this part of the country, that we should be accepting, tolerant and indeed supporting people who do that, because they have a reason," said Schaffner, who is based in Nashville.
"Don't look at this as a political statement or a social statement. This is a purely health-related statement."
Some communities across the country are considering bringing back certain masking recommendations as the wave of respiratory illnesses worsens.
Local officials mulling over masks
The US Centers for Disease Control and Prevention offers specific guidance on when masking is recommended based on its Covid-19 community levels.
The agency says that people may choose to wear masks at any time but that a "high-quality mask or respirator" is recommended for everyone when a county has a "high" Covid-19 community level.
As of Thursday, about 5.66% of US counties have high community levels, including some places in Arizona, Wyoming, Oregon and the Dakotas.
Los Angeles County is at a high Covid-19 community level, but it hasn't hit all three indicators that would trigger a mask mandate, Public Health Director Barbara Ferrer said Thursday.
The county has 258 new Covid-19 cases per 100,000 people and 14.8 hospitalizations per 100,000 people but continues to stay below the "high" level of staffed Covid patient beds, at 6.9%, she said.
Officials will consider masks again if that level goes over 10%, Ferrer said, but she's hopeful that metrics might improve before then.
Even without a mandate, she emphasized community efforts like wearing masks inside when possible and getting Covid-19 vaccines or boosters.
"We haven't reached that super dangerous threshold where CDC has said 'you really need to start worrying about your hospital system,' but we've reached a threshold, and all of the data shows this, where there is too much transmission, and it's creating a lot of risk. And the time to mitigate the risk is actually now," Ferrer said.